EXTRA LARGE 15 PASSENGER VAN
Vans are perfect for large families, kids' team, conference-goers, retreat attendees, surfers with gear--- any gathering of 6 to 15 travelers who want the fun and convenience of touring together. An excellent alternative to renting an actual bus.
If you have fewer passengers, HVR offers a 12 Passenger Van rental.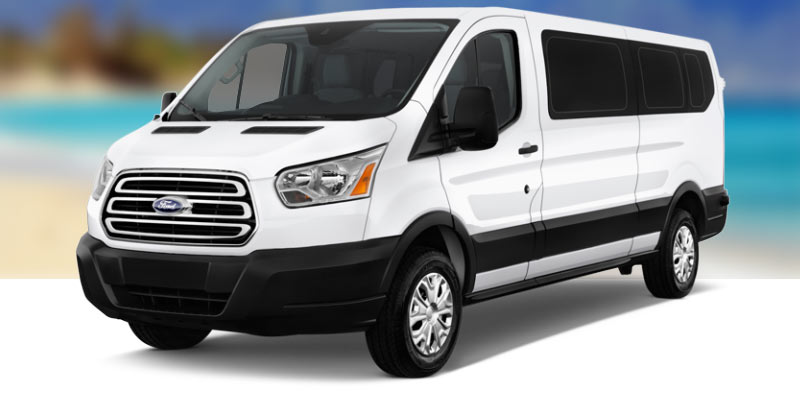 View of 15 passenger van seating from above

15 Passengers
2 Pieces of Luggage in rear
Power Steering
Air Bags
Automatic Transmission
Air Conditioning
AM/FM Stereo and CD
ABS Brakes
5-Door/15-Seat Belts
Additional options available

* or similar